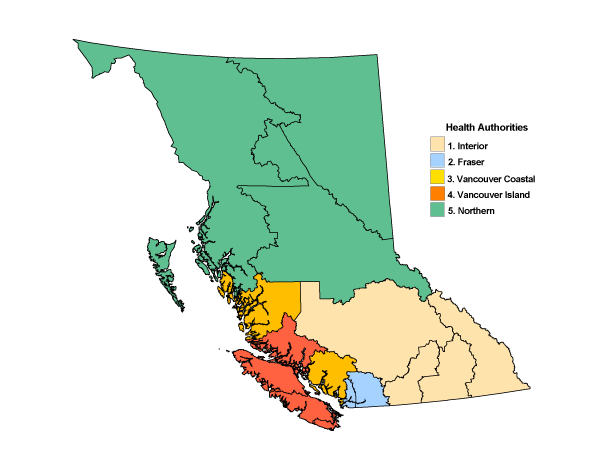 The Indigenous Health team is part of Northern Health, one of five regional health authorities in British Columbia.
Indigenous Health supports Northern Health in its commitment to:
Partner with Indigenous Peoples, and
Build a health system that honours diversity and provides culturally safe services.
Brief history
In 2002, Northern Health established the program area of Aboriginal Health under the Public Health portfolio. In 2013, the Northern Health Board of Directors created a new position for a Vice President of Aboriginal Health at the executive leadership level, making Aboriginal Health independent from Public Health. This is the only position of its kind in the country. Read why in 2017, Aboriginal Health changed it's name to Indigenous Health.
Is Indigenous Health the same as the First Nations Health Authority?
Indigenous Health is distinct from the First Nations Health Authority. However, we collaborate, coordinate, and integrate our health programs and services to achieve better health outcomes for BC First Nations.
The First Nations Health Authority(FNHA) is a provincial health authority that plans, designs, manages, and funds the delivery of First Nations health programs and services in BC, including the First Nations Health Benefits program.