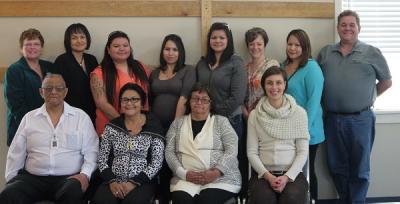 Communities:
Cheslatta Carrier Nation
Nee Tahi Buhn
Skin Tyee
Contacts:
The Lakes District IHIC is administered out of the Lakes District Hospital and Health Centre. If you would like to learn more about this IHIC or bring a health care issue to the committee's attention, contact:
Vicky Rensby
Health Service Administrator 
Northern Health
Vicky.Rensby@northernhealth.ca 
250-692-2425
Local Cultural Resources:
Lakes District Aboriginal Community Resource Guide: A tool for collaborative planning in patient care
This booklet introduces health care providers to the First Nations communities in the Lakes District. Information includes a brief history of each community, contact information, travel distances and times, modes of transportation to consider, and health facilities in or near the communities.