Northern Health cultural safety and system change: An assessment tool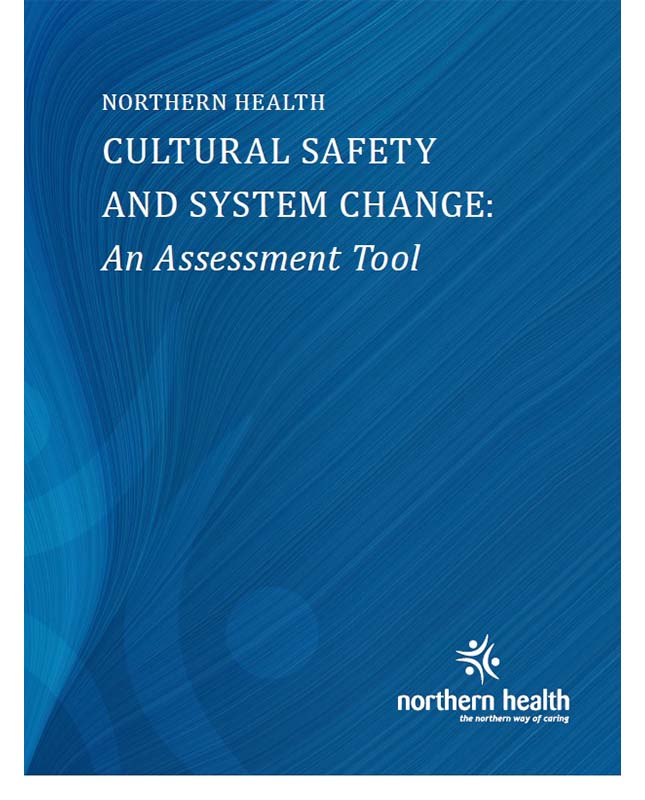 The purpose of this document is to support Northern Health staff and health care professionals to be inclusive and respectful of Indigenous peoples and communities in the development and implementation of health care initiatives.
Ultimately, this tool is intended to support culturally safe health services and health outcomes for Indigenous Peoples across the North.
The Northern Health Cultural Safety and System Change: Assessment Tool is endorsed for implementation. The Northern Health Indigenous Health team is engaging strategically with several departments across the organization to begin applying the tool to initiatives. The Assessment Tool will be refined and improved as we move through implementation
and evaluation across Northern Health.
Download the full document.
Connect with NH Indigenous Health for assistance
Contact the NH Indigenous Health team for resources and related support specific to your initiative and team as you work through this tool. 
Indigenous Health
Northern Health
Suite 600- 299 Victoria Street
Prince George, BC V2L 5B8
Tel: 250-649-7226
Fax: 250-564-7198
Indigenous.Health@northernhealth.ca